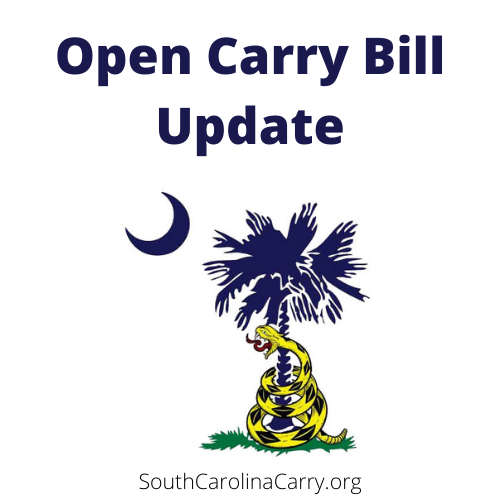 South Carolina H3094, the Open Carry with Training Act, is FINALLY scheduled for a hearing in the Senate Subcommittee Tuesday, April 27, 2021 at 9:30 AM in Room 105 of the Grissette Building. PLEASE try to make plans to be there to support this bill. It's not the Constitutional Carry bill, which we would PREFER, but we are supporting this bill as it is a step in the right direction and would give Conceal Weapon Permit holders in SC the OPTION to carry openly if they choose.
If you absolutely cannot be there, it will be live-streamed on the SC Statehouse website at https://www.scstatehouse.gov/video/stream.php?key=11316&audio=0
If you would like to submit written testimony, they haven't listed a specific email address for it, but you can send a message to each of the subcommittee members. Click the names below. I suggest you type up your testimony, then do a copy/paste into each individual message.