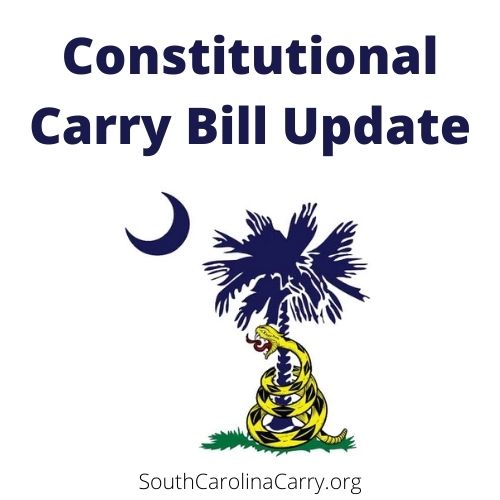 The South Carolina Senate Judiciary Subcommittee will be discussing SC 109 (one of the Constitutional Carry bills) on Wednesday, April 5, 2023 at 1 PM in the Gressette Building, Room 308. https://www.scstatehouse.gov/agendas/125s13189.pdf
https://www.scstatehouse.gov/sess125_2023-2024/bills/109.htm
This is NOT the same Constitutional Carry bill that passed the House! I'm not sure what type of bull Judiciary Committee Chairman Luke Rankin is apparently trying to pull, but even if 109 makes it through the Senate, it might not make the crossover date to be taken up by the House.
Regardless of what he's trying to pull, if you can, please attend this meeting! Mom's Demand Action/Everytown For Gun Safety (the anti-gun Bloomberg groups) are going to be out in force, so we need our side represented as well. I don't know if they'll be taking public comments, but if they do it'll be limited (probably 2 minutes), so have what you'd like to say prepared ahead of time.