The South Carolina Carry, Inc. (SC Carry) board of directors has added Dr. Anselmo Nuñez to the board of directors during their May board meeting.
Dr. Nuñez was chosen to be added to the board for his dedication to firearms education, safety, belief in preserving firearms rights for law-abiding citizens, and executive leadership experience. A now retired vascular surgeon, Dr. Nuñez was also CEO of one of the largest medical group practices in South Carolina, Senior Vice President of a medical group in Milwaukee, Wisconsin, and Chief Medical Officer and Chief Executive Officer of several medical groups in Wisconsin and Washington.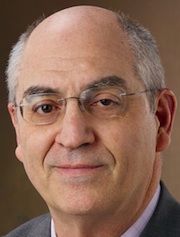 "We believe Dr. Nuñez will be a great asset to South Carolina Carry. We are fortunate he has agreed to expand our board of directors with his unique perspective from his extensive executive leadership and medical background and passion for preserving the rights of law-abiding gun owners due to his childhood experiences during the early days of the Castro regime in Cuba," says Sherra Scott, President of South Carolina Carry, Inc.
South Carolina Carry, Inc. is a grassroots gun advocacy and education 501(c) (4) nonprofit organization dedicated to protecting the right to keep and bear arms within South Carolina. For more information about South Carolina Carry, Inc. visit www.SouthCarolinaCarry.org.